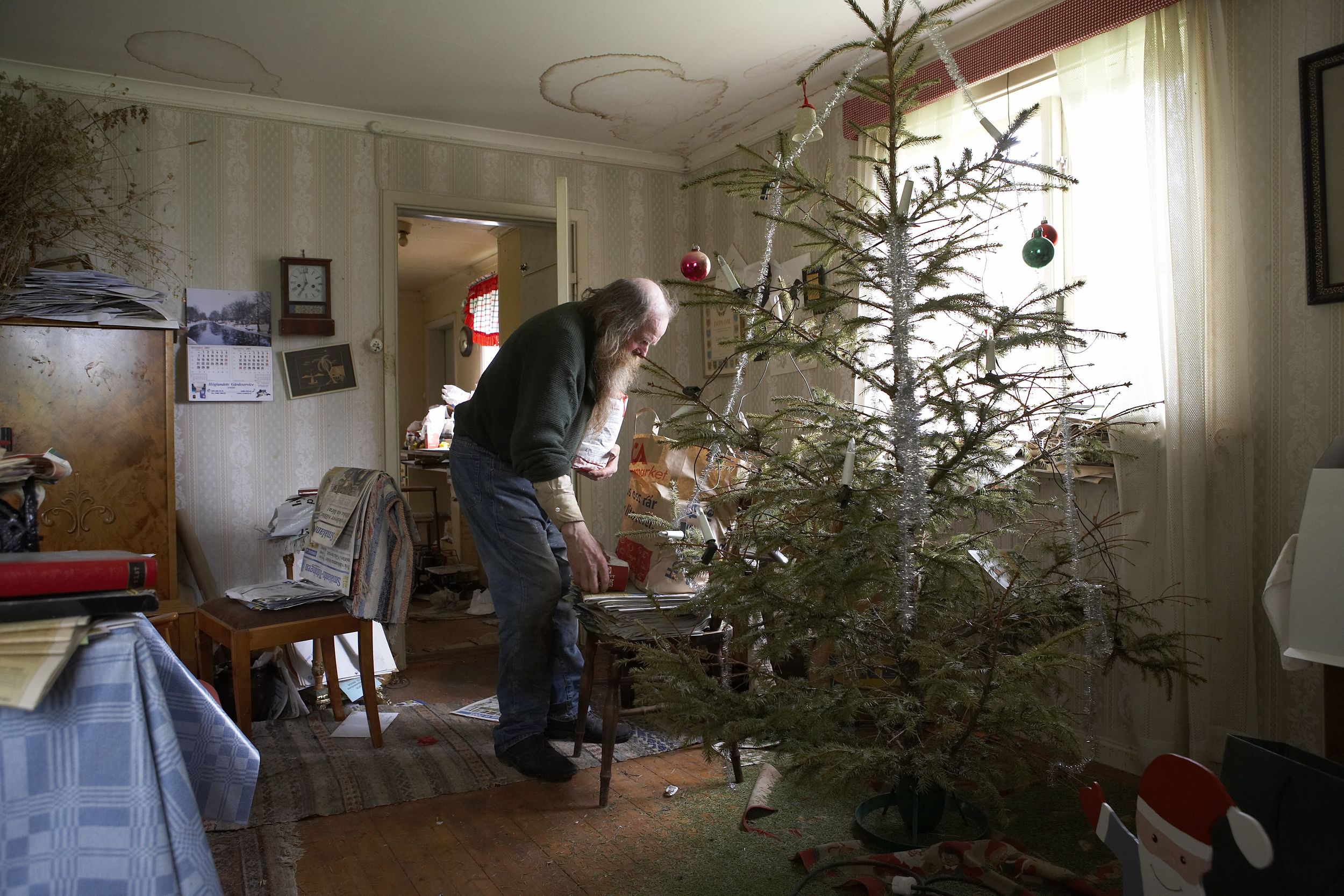 The Horseman
This is the story of Stig-Anders Svensson, an old-fashioned farmer with three sturdy Ardennes horses, in the small village of Råskog in the Highlands of southern Sweden. Stig-Anders is contented with the slow pace of hauling spruce timber from his forest and harvesting hay for the coming winter. Until one day when a fierce storm hits the farm and turns his quiet life into a drama of life and death.
The Horseman became a familiar character to millions of Swedes after the film aired on television in 2007 and Peter later published the best pictures in a book with the same name.
The photos were also exhibited in Bergkvara, Oskarshamns konsthall, Rydals museum, Arbetets Museum Norrköping, Vänersborgs museum, Bodafors museum and at the Vårgårda Festival for Nature Photography.